Gloucestershire singer Ellie Neate gave a breathtaking performance, with encore, at Gloucestershire Symphony Orchestra's Spring Concert.
She sang the romantic Songs of the Auvergne (Canteloube) filling the fantastic acoustic of Gloucester's St Barnabas' Church with sensational sound.
Also making his debut with the orchestra, was guest conductor Ashok Gupta with his thrilling opening of the concert featuring Finnish composer Sibelius's powerful nationalistic work Finlandia (opposing Russian oppression at the time).
And steering the orchestra with dynamism throughout the evening, and with the trickiest of symphonies, Sibelius No 3, was GSO's musical director Glyn Oxley.
Special guests included the Mayor of Gloucester Councillor Collette Finnegan, who was full of praise for the event, which raised funds for award-winning charity Gloucestershire Bundles helping needy families, including refugees. Also attending were Ukrainian singers Nadia Postolatii and her mother Ala Postolatii, who were applauded as representatives of a their country in its current plight. Both will be performing at GSO's ambitious Summer concert at Cheltenham Town Hall on Sunday June 26, when superb oboist Louise Sprekelsen, as well as dancers will feature on the programme.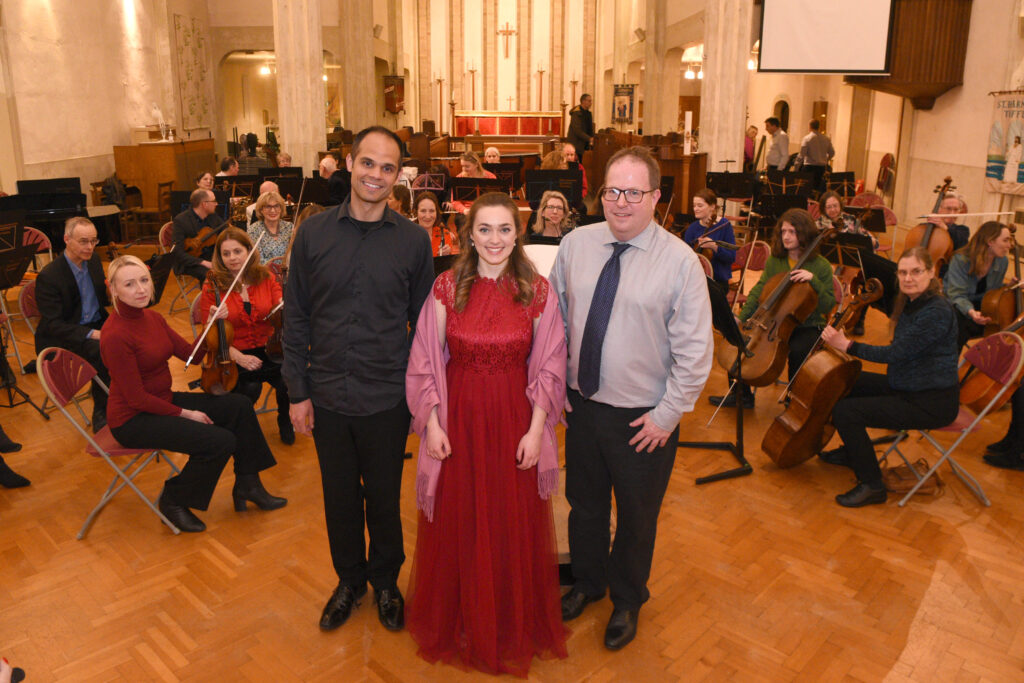 All photos by Rob Lacey Photographer Editorial, PR & Corporate Photography Headshots, Conferences & Corporate Events Based in Cheltenham, Gloucestershire covering the Midlands, South West & London
www.roblaceyphotographer.co.uk
T: 01242 861118 M: 07802 542598