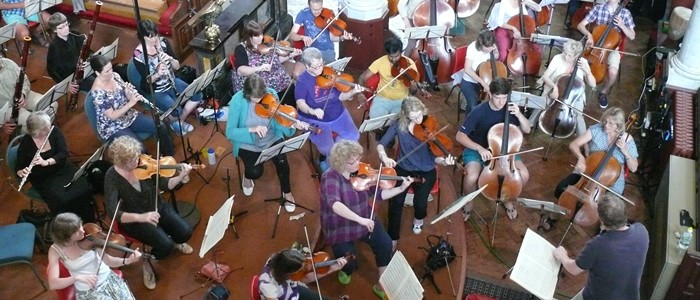 The Orchestra is always keen to welcome new members as players. GSO is one of Gloucestershire's premier amateur/semi-professional orchestras with a history of over one hundred years of music making in the County. In performing 3 or 4 concerts per season the Orchestra aims to achieve very high standards of performance with soloists of national and international repute.
There are no formal auditions but string players should ideally be Grade 7 standard or above. They are asked to sit with a section leader during rehearsal prior to being admitted into the orchestra. At present, we are looking to increase the number of viola and violin players.
Wind and percussion players are expected to be post Grade 8 standard, and woodwind players equivalent to diploma standard.
If you would like more information, or would like to discuss joining the orchestra, please contact:
Membership Secretary, Helen Calder