There are many ways that people can support the GSO, either financially or by helping with the orchestra organisation. The orchestra committee mainly comprises playing members, but we also welcome non-playing members who wish to help with the organisation of the orchestra. If anyone would like to consider joining us as a player or non-playing member, please email
We are always interested to hear from local musicians of an appropriate standard who would like to take part in our interesting and challenging programmes. For information about rehearsals, and contact details for further information, see Join Us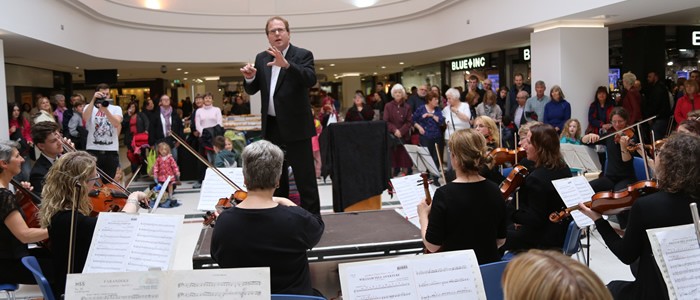 We also welcome people who would like to support the GSO financially as a Friend. The suggested donation for this season is £20 per person or £30 per couple. In return Friends will receive £2 off ticket prices to main concerts, free programmes to all our concerts, other special offers to smaller events and invitations to social events. For an application form please email the Friends Secretary
Our Charity Number is 294382. We are supported by local friends and the generous sponsorship of Lincoln Financial Group. We have also benefitted from sponsorship by Gloucester City Council, Tewkesbury Borough Council, the Arts Council of England and the Foundation for Sport and the Arts.
We would welcome further offers of support and sponsorship to enable us to continue providing classical music for a wide audience. If you wish to consider sponsoring a particular concert, or music hire, or programmes, or would like to discuss other ways of sponsoring the orchestra please email .
We are affliliated to Making Music (formally the National Federation of Music Societies).